2019 Electrician of the Year - Head of the Class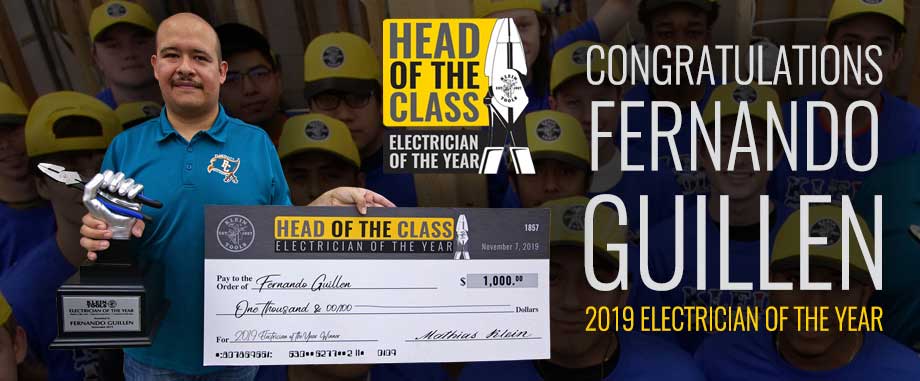 For more than 160 years, we've heard amazing stories about electricians dedicating their time to their communities, jobsite safety and professional achievement. In recognition of their hard work and commitment to the quality, safety and integrity of their work on and off the jobsite, we conduct a search each year to showcase the finest U.S. electricians. This year, we're celebrating those who inspire, and educate, the next generation of skilled professionals. The 2019 Klein Tools Electrician of the Year — Head of the Class award will recognize the nation's most outstanding electrical instructor for master of the craft, classroom/lab experience and community dedication.
---
Nominate
Nominate yourself or another deserving Electrical Instructor
August 19, 2019 – September 30, 2019
Regional Winners
Region 1 - Mark Boyer, NECA/IBEW Electrical Training Center, Portland, Oregon
Region 2 - John Kallo, Los Angeles Trade Technical College, Los Angeles, CA
Region 3 - Jeff Bertke, Upper Valley Career Center, Piqua, OH
Region 4 - Byron Krull, Northwest Iowa Community College, Sheldon, IA
Region 5 - Fernando Guillen, Plant City High School, Plant City, FL
Region 6 - Stephen Kielar & H.C. Willard, Alfred State College, Alfred, NY
Vote
Choose your favorite electrical instructor from six regional finalists. Your vote will help the Klein family choose this year's winner!
October 16, 2019 - October 20, 2019
WIN
The 2019 Electrician of the Year — Head of the Class will receive* $1,000 in Klein Tools products** and $1,000 in cash!
All six regional finalists will receive* additional prizes, including the 2019 Ultimate Garage Package and tools for their training center.
Congratulations to Fernando Guillen, Klein Tools' 2019 Electrician of the Year!
Regional Winners
All six regional winners will receive* the 2019 Ultimate Garage Package and $500 in Klein Tools products for their training center**.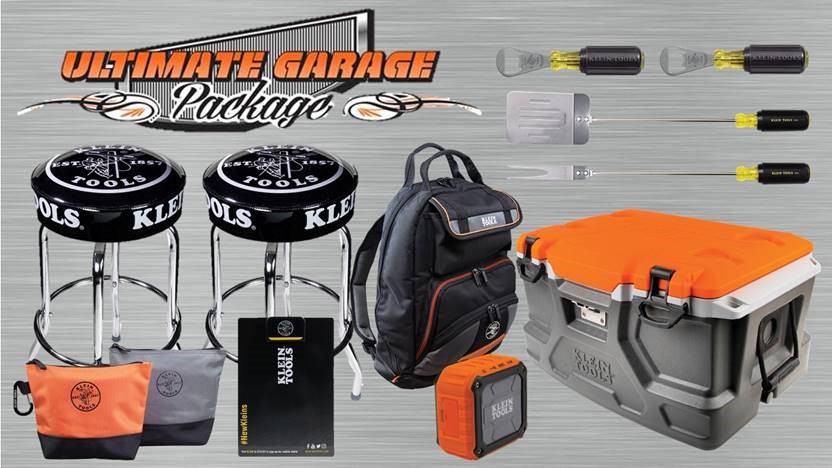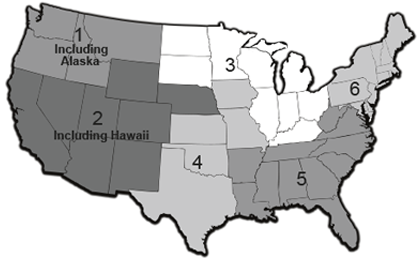 Master of the Craft
The nominee exhibits a passion for the electrical industry. Tell us how the nominee works to pass on their expertise to the next generation of skilled electricians. Focus on the impact the individual has on their students' and/or apprentices' achievements.

Classroom/Lab Experience
The nominee cultivates an incredible learning environment. Their classroom/lab is the peak of electrical technology and innovation. Please take photos of their training facility and submit with the entry.

Community Dedication
The nominee has made a difference in the lives of the people they teach as well as their community. Their dedication extends beyond the classroom and can include any type of community service. Provide a description of the activity and who it benefited, photos, people involved and outcomes.
Klein Tools administers the selection process for regional and national Electrician of the Year awards. All decisions regarding the winners will be made by Klein Tools' team consisting of five members and their sole judgement. Offer valid for US residents only.
* Value based on Klein Tools' published list price ** One-time transaction